Active Older Adults
Active Older Adults at the Y- The YMCA of Greater San Antonio offers our active older adults an opportunity to increase their physical activity, enjoy social interaction, and learn healthy lifestyle skills. Active Older Adults programs include water exercise, day trips, gentle yoga and more.
Silver Sneakers Participants- Silver Sneakers allows our older adults to take charge of their health by participating in physical activities. Classes offer our seniors low impact and joint-friendly sessions involving cardio, flexibility, strength training, and coordination exercises. Lightweights, elastic tubing, and stability balls are incorporated with an opportunity for modification based on ability. Classes are FREE for members.

Note: Some insurance providers will cover a Senior's monthly membership fees as a preventative health benefit. Consult your provider to find out if you qualify. To learn more about the various health plans available to you, please visit the  Welcome Center. 
BIRTHDAY PARTIES
The Boerne Family YMCA is a great place to have your next party!  You choose the right option for you and let us do the rest!  A Party Coordinator works with you to get all of your party information and details and we take care of the mess. All you have to provide are the kids and the cake!
During the holidays (Thanksgiving,Winter Break, Spring Break) are you wondering where your children will go while they are out of school?  The YMCA of Greater San Antonio provides a nurturing and caring environment for all. Holiday camp is a fun and happy place for your children to be during the day when school is out. Campers will enjoy fun activities, field trips, creative art projects, group games, and much more.
 

---

Specialty Camps
Our summer specialty camps provide fun activities, games and more. Specialty camps typically do not run every day of the week, and they end earlier than our summer day camps . These camps are perfect for families who are looking for fun activities for their children during the summer but do not require all-day care.

Specialty Camps are held at the Boerne Family YMCA facility unless otherwise posted. 
 

---
Summer Day Camp
Summer Day Camp offers benefits similar to traditional camp—new experiences, physical activity and character development—but allows campers to return home each afternoon.  Y Day Camp boasts weekly field trips and age-appropriate activities designed to help children, ages 5 to 13, develop self-confidence and personal empowerment.  Registration for day camp is available for the entire summer, for the weeks needed, or even for a day.

Summer Day Camps are NOT held at the Boerne Family YMCA, but at a site nearby. 
 

You may also register at the Welcome Center

* Summer Day Camps are managed by the YMCA Youth Development Department.
FAMILY EVENTS
The Y has always been a place where families come together to have a good time; participate in a variety of fun activities; share, communicate and strengthen their relationships; and meet other families. Family Events are usually scheduled for a weekend evening and can be either structured or free-flowing. Activities include mixers, games, arts and crafts, family fitness, games, volunteer opportunities and family discussions over refreshments. Example events include Fall Festivals, Cookies with Santa, Healthy Kids' Day and more! 
  View Youth & Family Parent Handbook
For announcements on upcoming family events, follow us on Facebook OR sign up for our newsletter.
Your Break Time, Their Play Time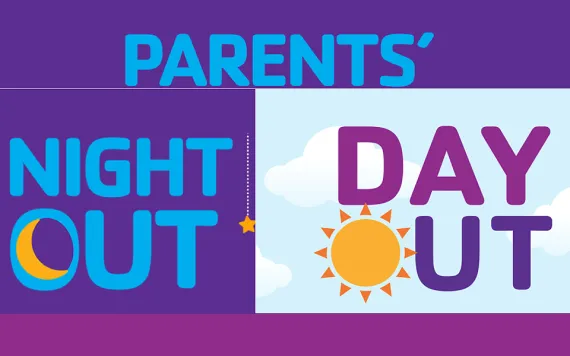 Are you ready for an evening or day without the kids? Drop off the kids at the Y for a fun-filled time. Kids come ready to make friends, play games, and do an art project!


Whether you use this time to go on a lunch date or to run much-needed errands, Parents' Night/Day Out is fun for everyone.



Age: 6 weeks-12 years old (MUST BE POTTY TRAINED)

Location: Boerne Family YMCA Community Room
 
  View Youth & Family Parent Handbook

  View Offerings & Sign Up!
(You may also sign up at the Welcome Center)
Helping you reach your goals
Whether you're a first-timer embarking on your journey to a healthier lifestyle, or an athlete looking to reach your next fitness goal, the YMCA's personal trainers can help you get there. Transform your workout regimen through workouts tailored to your needs, our personal trainers are here to help you:
Rev up a stale exercise routine with fresh approaches to your workout

Break out of your fitness plateau - challenge yourself

Reduce the risk of injury by learning proper techniques

Stay motivated and committed to your exercise program
---
We offer the following PT Memberships at all Y locations.
The PT Membership is a monthly membership that provides access to train one-on-one with a personal trainer. The PT membership is set up based on the number of sessions the member would like to train per week (1 - 4 sessions per week). There are 60min and 30min options for Y Members and 60min options for Non-Members.

Financial assistance (up to 30%) is available for those that qualify.
---
Rates
 
Member Package Rates:
60 Minute PT Membership 
| | | | |
| --- | --- | --- | --- |
| Sessions per Week | Rate per session | Rate Biweekly | Rate Monthly |
| 1 | $58 | $116 | $250 |
| 2 | $53 | $210 | $455 |
| 3 | $48 | $286 | $620 |
| 4 | $48 | $382 | $827 |

30 Minute PT Membership 
| | | | |
| --- | --- | --- | --- |
| Sessions per Week | Rate per session | Rate Biweekly | Rate Monthly |
| 1 | $34 | $68 | $146 |
| 2 | $30 | $122 | $263 |
| 3 | $29 | $174 | $377 |
| 4 | $28 | $224 | $485 |
---
PT 'a La Carte' 
PT 'a La Carte' is an option for members that do not wish to commit to a PT membership yet. Under this option, members can purchase individual sessions that will be used within the same month of purchase. There is no limit on how many sessions you can purchase. 
| | | |
| --- | --- | --- |
| 60min Sessions | 1 Session | $65 |
| 30min Sessions | 1 Session | $40 |
---

Non-Member Package Rates:
60 Minute PT Membership  
| | | | |
| --- | --- | --- | --- |
| Sessions per Week | Rate per session | Rate Biweekly | Rate Monthly |
| 1 | $68 | $137 | $296 |
| 2 | $63 | $252 | $546 |
| 3 | $58 | $347 | $751 |
| 4 | $58 | $462 | $1001 |
---

How to sign up!
Please visit the Welcome Center (front desk) to sign up for your PT Membership!



PILATES REFORMER STUDIO Membership
The main focus of Pilates is the core postural muscles, the center of the body referred to as the "Powerhouse". Pilates Reformer classes consist of a small group, personalized instruction and uses springs, straps, and a moving carriage to provide a variety of exercises.





 
Why should I take Pilates Reformer?
 Improves overall muscle strength, flexibility, stability, balance and coordination

 Increases internal/core, abdominal, and back strength

 Improves joint mobility; helps with aches and pains

 Improves posture and alignment

 Increases body awareness; movements become controlled and responsive

 Lengthens bulky muscles
Program Details
Month to month membership 

Monthly automatic draft 

Participants must commit to a weekly class

Unused sessions do not roll over to the next month

30-day cancellation notice
PILATES REFORMER- LEVELS
Level 1- Ideal for beginners who are looking to build a solid Pilates foundation. Focusing on form and alignment in a safe yet effective environment to master your Pilates fundamentals. This class is ideal for individuals of all fitness levels and is easily modified for those with physical limitations. 
Level 1|2 - A progression from the beginner to intermediate level. This class is designed for those who are looking to build their practice and start exploring more dynamic and precise exercises. Moving at a moderate pace this class can be modified as needed. 
Level 2|3 - Focusing on strength, flexibility, and stability this class will take your Pilates practice to the next level. Challenging both your mind and body with a moderate to fast-paced dynamic workout. Participants should be prepared for quick transitions and intermediate to advanced level Pilates exercises.
How to Register
Please register at the Boerne Family YMCA Welcome Center (Front Desk).