Small Group Training
Health and Fitness

We know the first step to wellness can be the most difficult. Whether you're looking to lose weight, tone up, run a marathon, or just feel better about yourself, our small group training programs are here to help you drive results!
Provided by a certified personal trainer, small group classes give you the experience and attention of working with a personal trainer, but it's easier on your wallet, AND you get to enjoy the encouraging and engaging experience of working out with others!
---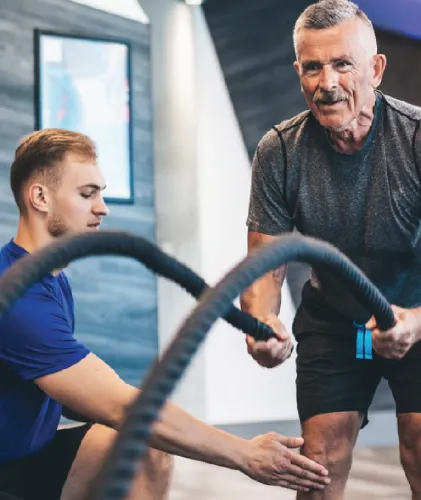 Strong and Steady
Strong and Steady is a small group training program designed to help older adults 60+ increase their strength, balance, coordination, and mobility. This program is led by a certified personal trainer and incorporates unique variations of bodyweight exercises, resistance-based exercises, free weights, and core exercises that can be modified based on individual needs.
Strong & Steady - Strength
60 min. Sessions
Level 1: Tuesday at 10:30am, Friday at 9:30am
Level 2: Monday & Wednesday at 9:30am
Offered at: Mays Family YMCA at Stone Oak Performance Training Center

Email osirise@ymcasatx.org for any questions or to enroll in Strong & Steady.
 
---