Small Group Training
Health and Fitness

We know the first step to wellness can be the most difficult. Whether you're looking to lose weight, tone up, run a marathon, or just feel better about yourself, our small group training programs are here to help you drive results!
Provided by a certified personal trainer, small group classes give you the experience and attention of working with a personal trainer, but it's easier on your wallet, AND you get to enjoy the encouraging and engaging experience of working out with others!
---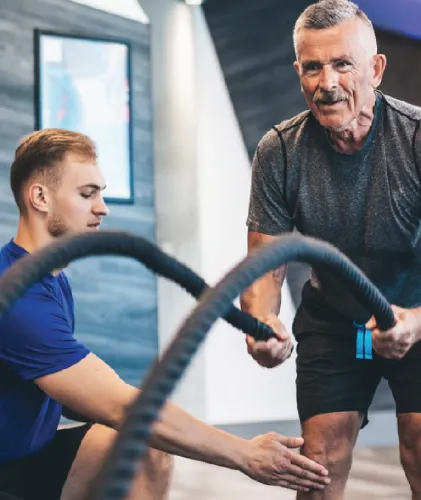 Strong and Steady
Strong and Steady is a small group training program designed to help older adults 60+ increase their strength, balance, coordination, and mobility. This program is led by a certified personal trainer and incorporates unique variations of bodyweight exercises, resistance-based exercises, free weights, and core exercises that can be modified based on individual needs.
Strong & Steady - Strength
60 min. Sessions
Level 1: Tuesday at 10:30am, Friday at 9:30am
Level 2: Monday & Wednesday at 9:30am
Offered at: Mays Family YMCA at Stone Oak Performance Training Center

Email [email protected] for any questions or to enroll in Strong & Steady.
 
---
TRX
TRX+Fundamentals: Designed for members looking to get started on their fitness journey (or for those who are new to TRX Functional Training).
TRX+Strength: Designed for members who want a strength-focused workout that will help build power and increase performance. TRX+ classes emphasize the development of quality functional strength, while increasing lean muscle mass.
TRX+Cardio Fusion: Designed for members who want a fast-paced class that will help them work up a sweat, tone up, and lose weight. TRX+ Cardio Fusion offers all the movement-enhancing benefits with an emphasis on cardio, while seamlessly integrating a wider range of functional training methods.
Offered at the following Ys: New Braunfels Family Y & Thousand Oaks Family Y
 
---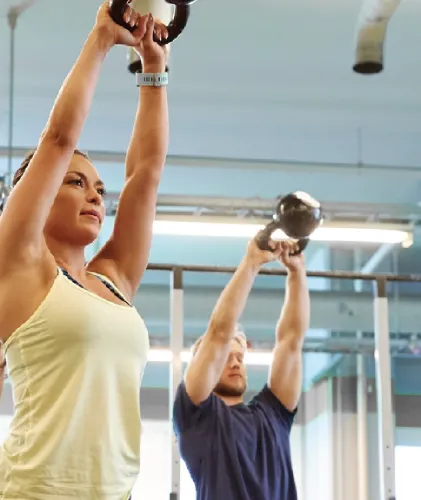 Y-Fit Max
Y-Fit Max is a progression based adult strength and conditioning program, designed to improve peak functionality and ensure longevity of each individual. Achieve measurable results and challenge your personal limits.
Offered at the following Ys: D.R. Semmes Family Y & Thousand Oaks Family Y